Today I had the koi pond cleaned out. There was a bunch of muck on the rocks and it just seemed like the time since it has been 2 years since it was installed. They started draining the water before taking the fish out. Once there was only a few inches of water left, they started to catch the fish and move them to their temporary house; a large trash can. After Cesar caught all fish he could, he drained the pond completely and even sopped up the remaining water with a sponge. The troubling part to me was that 4 fish were in the rocks flopping around. I could here them but there was no way to get to them. I was told not to worry.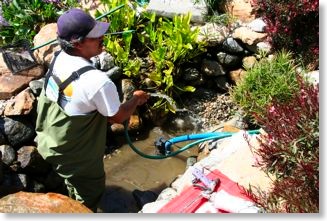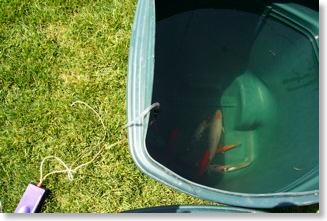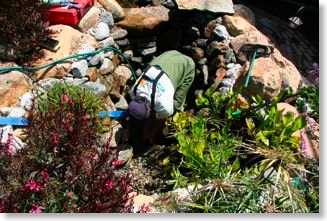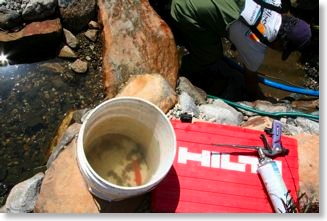 While Cesar scrubbed the rocks, Cor cleaned out the biotic filters. The picture below shows the lava rocks that sit in a bag at the top of the waterfall. There is bacteria living in those rocks so they get a superficial cleaning.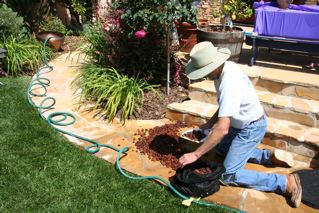 You are probably wondering what happened to the four fish. Well, after about 30 minutes of no water, the pond was refilled and the fish swam out of their holes. Amazing!