The landscaping is filling out very nicely right now. I planted a Concord grape last summer and there are at least 50 bunches of grapes starting to form on it. The Haas avocado, Babcock peach, and Santa Rosa plum trees are full of flowers and small fruit. And last but not least, my little artichoke plant that was cut to the ground about 4 months ago is growing with a vengeance and about 5 feet tall now.
Concord grapes are starting to appear.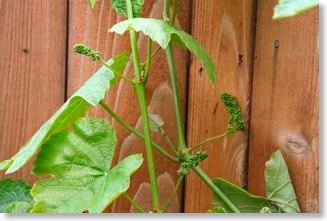 The artichoke plant is growing FAST!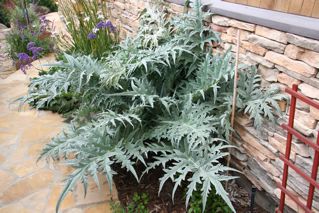 One of my plans was to have wisteria grow up the columns around the house and frame out the different entry ways. I may be a few years off from that but they are growing quite nicely and the purple flowers are strikingly beautiful. I'm going to have to get a small trellis built between the columns as the wisteria will be tall enough to grab on soon.