• Bad news. I took a trip and my camera got some dirt in it. It now doesn't work so no pictures. The new camera should be coming in a few days.
• Drywall is sanded and just about ready for primer.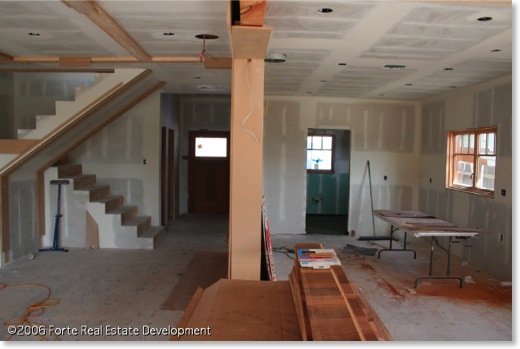 • Dave Barlow is working the staircase and will be doing other fine carpentry in the house. He is creating mockups of everything out of MDF (fiberboard) prior to cutting the real wood.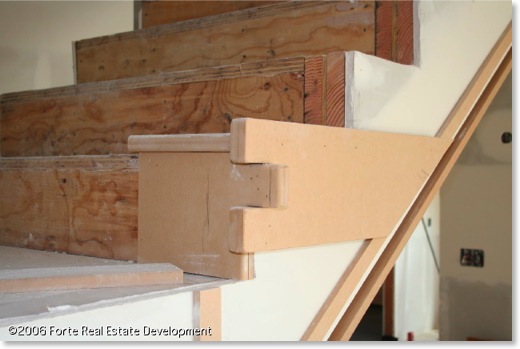 • All shingle and stone siding is installed.