I want to streamline my hot water system setup to hopefully save electricity and money. Let me first explain my hot water setup.
I have a
Takagi Mobius TM-1 tankless water heater
that receives cold water and outputs hot water on demand. The initial problem I had with water being on demand was I would have to let the shower run for 3 minutes just to get hot water. To remedy this, I had a 10 gallon electric heater hooked up to the hot outlet of the tankless water heater to maintain a reservoir of hot water that I would recirculate through the house every 30 minutes through the use of a recirculating pump.
The problem I have with this setup is my electrical bills have been really high and I'm sure the electric heater is not helping matters so I'm trying to find ways to lower that expense. I'm not sure how much I'll save but I think it may be as high as $50 per month.
The following pictures show the tankless heater and recirculating pump right after the electric heater was removed. The plan is to bypass the electric heater and go straight from the tankless water heater to the recirculating pump.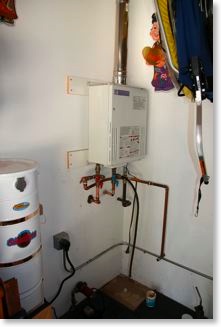 Since the system is open, I decided to flush the tankless water heater. You are supposed to do this every year but it has been two years since I installed it and haven't done it yet. We are using two bottles of white vinegar.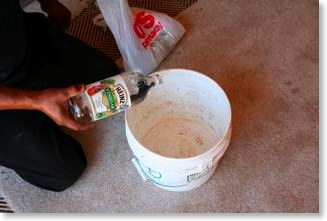 A small pump is connected to the cold water line entering the tankless water heater and a return line from the hot side is fed back into the bucket.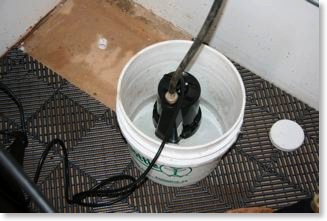 Here you can see the whole setup in action.