After living in the house a few months, we decided that our portable barbecue wasn't going to hack it. We also had a concern that the side of our deck dropped off and wasn't safe for people. The result is we built in an extension off the house at the edge of the patio to house a barbecue, ice chest, double burner, three drawers, power, and trash can.
The block was built just off the house. We tied it in using the stone veneer to make it look like one wall.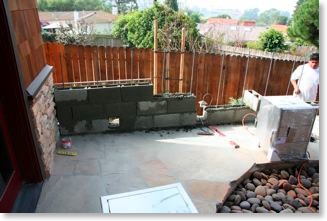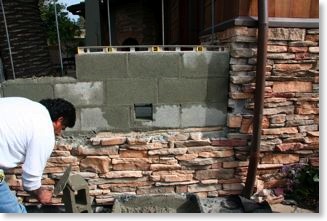 The structure was framed out with aluminum studs. The dark green posts are steel.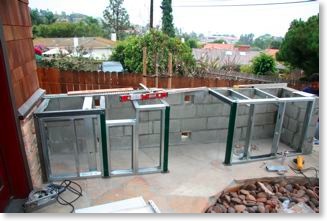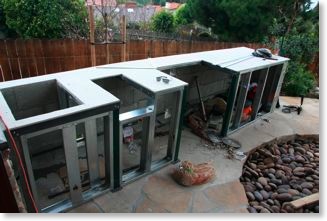 The gas line was run in from under the house.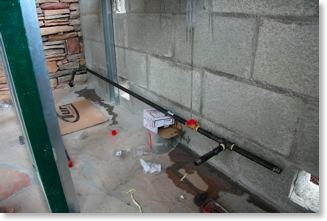 Golden Buckskin flagstone was used on the top to match the patio and the face is stone. It looks like the barbecue island was here all along.