• Got back from vacation and the house was all white instead of black when I left. It's covered now in a Tyvek waterproofing layer.
• The water table was installed. This separates the shingle siding from the stone base.
• Window trims are being installed.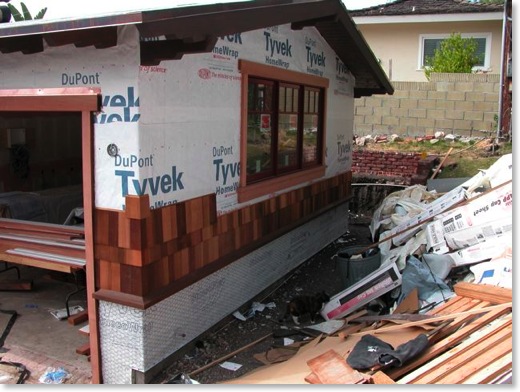 • The drywall is almost complete. Inspection of the screws should take place this week with taping to follow.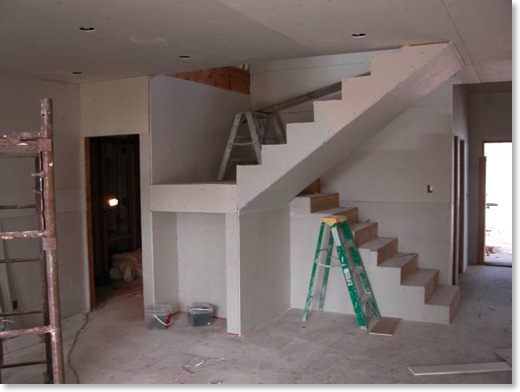 • MAJOR ISSUE! The shingle siding is being installed and the color variation is a bit more than expected. On its own, it looks great but when the stone siding is added it may be too busy. We called Cabot Stains and asked them what we could do and they said we have to wait 1 year before we attempt to paint a different color stain on it. Oh well, live and learn.