• The patio was poured.
• All doors are now installed except for the front door (being built) and the side door (just ordered it). The side door is made by TM Cobb. It is a Stickley model with a mantel from the Greene door.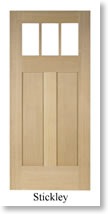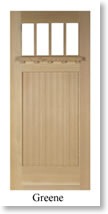 Edited October 29, 2005: The actual door interior and exterior.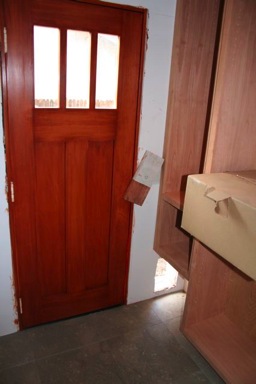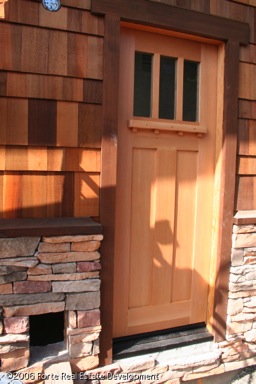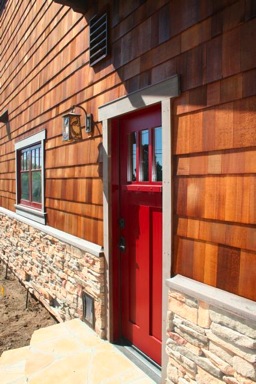 • Hose bib locations have been identified.

INTERIOR DESIGN STARTING
I had no idea that I was going to be designing the interior of this house on the fly.
• Spent the last few days identifying all lighting that was not on the original plans. This includes wall sconces inside and outside.
• Roughly laid out the beam design separating the living room and dining room.