Some pictures of the web server set up during the construction. I'm going to move it out of here real soon as it is difficult to keep it running.

The web server is under the tarp.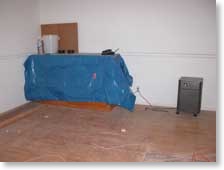 The phone box was moved onto the tree to keep this site going.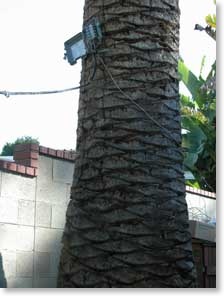 The workers broke the DSL connection so I had to splice it. There's another one about 20 feet down the wire.