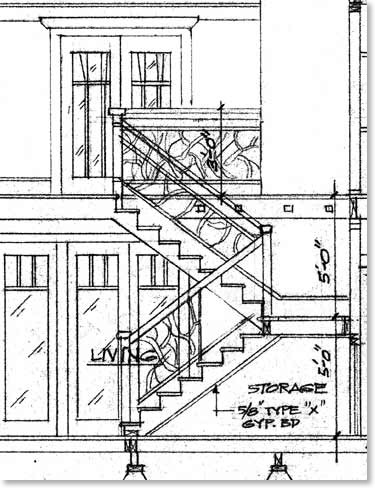 We had certain criteria that we wanted met when we started to interview for an architect. They are, not necessarily in this order:

Must be local in case here are problems and we need to meet.
Must be intimately familiar with the Palos Verdes Estates Art Jury and Planning Commission processes as the requirements and hoops to jump through are very complex for the novice.
Must be able to understand what I want and run with it. I can describe only so much of the feel and expect the architect to elaborate on it and interject original ideas. For example, take a look at Olympia Greer's vision of a Craftsman staircase railing.